03
Sep 2022
9:45AM-12:00PM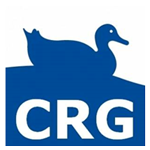 Cardiff Rivers Group – Community Litter Pick
Why not Love Where You Live and join in with a community litter pick. It's a great opportunity to make a difference to the local area, as well as getting to know your neighbours a bit better.
Where: Londwood Drive, CF14 7YU
Please wear sensible covered shoes, and ensure you are wearing weather appropriate clothing.
You can find out more about the event here:
Radyr Weir, Feeder and Longwood Drive | Cardiff Rivers Group
Map Unavailable