Summer is here and it is time to enjoy our wonderful parks.  Come and meet the Love Where You Live Team and join us for a summer park litter pick.
We will have our Love Where You Live gazebo out and will be planning a litter picking extravaganza!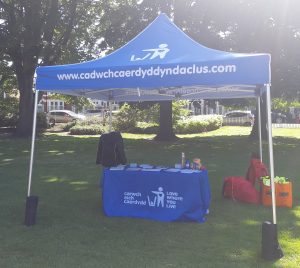 Come play Litter Bingo! See how many of our bingo litter items you can find within your local park!
We will be litter picking in fancy dress so if you fancy litter picking your area dressed as your favourite tv character or fantasy creature then come on down!
Anyone who does some litter picking with us can then plant themselves some flower seeds in our compost. Compost that is made from Cardiff's Garden Waste!
It is a great opportunity to make a difference to the local area, as well as getting to know your neighbours a bit better.
Where:
25/07/23 St Mellons Skatepark – outside St Mellons Hub
27/07/23 Parc Coed Y Nant – at the west edge of the lake
01/08/23 Caedelyn Park – meet at the Children's play area
03/08/23 Sevenoaks Park – Virgil Street/ Virgil Court Entrance
08/08/23 Roath Recreation Ground – Near Penylan Library and Community Centre
10/08/23 Splott Park – Near the STAR Hub
29/08/23 Trelai Park – Near the Children's play area
31/08/23 Llandaff fields – Meet outside Cathedral Road entrance.
When: 10am – 2pm
Drop in anytime while we are there to have a go at some litter picking or to just have a chat with us!
 All equipment will be provided, and we have special litter grabbers for smaller hands – though all children under 18 must be accompanied by an adult.
Please wear sensible covered shoes, and ensure you are wearing weather appropriate clothing.